Webinar Making digital transition work for all SMEs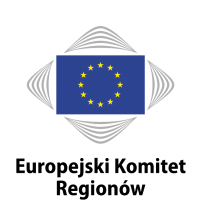 Webinar
of the European Committee of the Regions' ECON commission
23 June 2021, 10h00-12h30
The speed at which SMEs are able to digitalise along with the level of digital intensity they can achieve will have far-reaching effects on European economic recovery and the future competitiveness of the EU in global markets.
The COVID-19 pandemic has exposed a dramatic divide between businesses already able to leverage the full potential of digital transformation and those not yet fully digitalised, creating an unprecedented policy challenge at EU level.
The EU Digital Compass communication sets an ambition to raise to 75% the number of European businesses using advanced digital technologies and to ensure that over 90% of all businesses reach at least a basic level of digital intensity by 2030.
SMEs have a central role in this transition. With the support of over 200 Digital Innovation Hubs and industrial clusters, by 2030, SMEs should have the opportunity to access digital technologies or data easily and on fair terms, ensured by appropriate regulation, and benefit from adequate support to digitalise.
Nonetheless, according to the recent EIB study, as many as 57% of SMEs are not aware of any national or EU programmes for SME digitalisation, thus exposing a pressing need to better connect the multitude of available EU and national programmes to the needs on the ground.
European Entrepreneurial Regions understand that embracing digital transitions is a pre-condition of building an entrepreneurial culture of the future and in this respect, EER regions actively collaborate to exchange experience and knowledge across borders.
The webinar will explore ways to develop an enabling regional policy framework and share best practices for SME digitalisation, bringing together policy makers and experts from the EU institutions, EU-level associations and regions.
Please register​ at the latest by 21 June. The event will be broadcasted through Microsoft Teams. Link and instructions will be communicated to you by e-mail in due time prior to the webinar.

Draft agenda